Co-op extends partnership with Live Nation
Retailer announced plans to deliver activations at seven events over summer.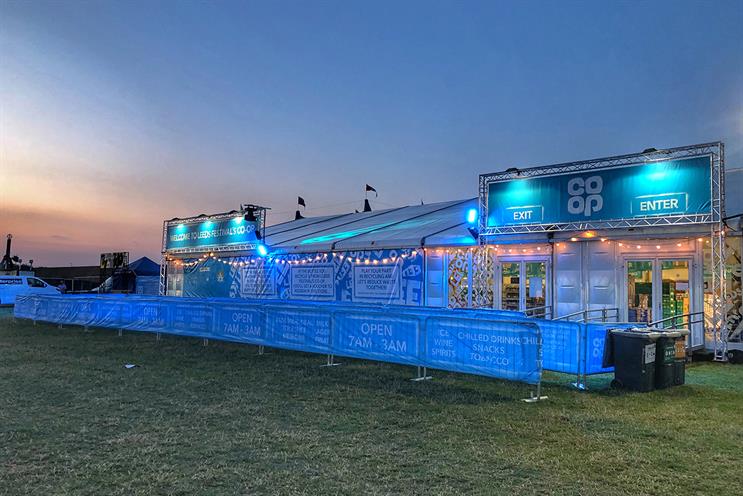 Co-op has announced plans to build on its festival presence in the UK this summer with an upscaling of its partnership with Live Nation.
The retailer will open a 6,000-square-feet pop-up at six music festivals produced by Live Nation, as well as Glastonbury in June.
ISG Live will deliver the festival shops, where in-store DJs will entertain festival goers as they purchase essential items including rain gear, fresh food and drinks.
The Live Nation partnership builds on last year's experiences at Download, Latitude, Reading and Leeds, with Creamfields and the Isle of Wight Festival added for 2019.
Co-op director of marketing Amanda Jennings said: "This summer, we are really excited to build on the success of our festival stores, continuing to get closer to customers with our unique convenience offer. Last year was our festival debut with Live Nation and the vast range of products available in the shop was a pleasant surprise to many festival goers.
"This year, they'll be expecting to see us and rely on Co-op to provide the essentials to lighten the load. And with the two new festivals, we're making our performance bigger and even better than ever."